Uganda (Athletes InterVarsity)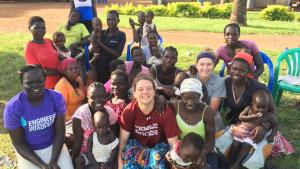 Dates:
June 15, 2018
to
July 10, 2018
Ministry Focus:
Evangelism and Social Justice
Who may apply for this program:
Student athletes studying in the United States, preference goes to sophomores and juniors, cleared with coaches and NCAA Compliance Directors (when applicable), and a current or potential student leader. *Minimum of two athletes from each campus or area.
Don't let the price stop you from applying. The average cost is listed, but fundraising is team based, with training and a coach.